With the KISS GooSence module for Google Adsense context sensitive ads can be easily integrated into your Joomla web portal.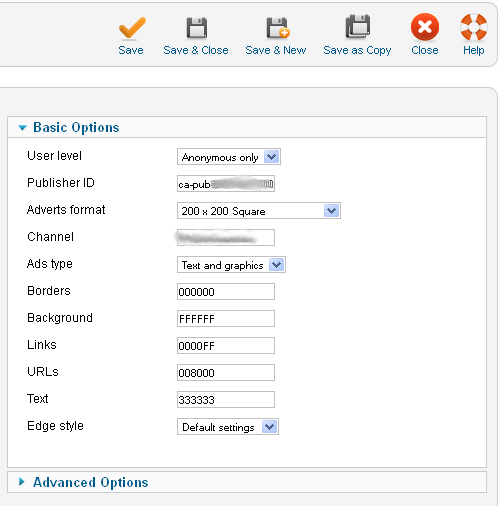 With the adsense service, Google offers the possibility to place context sensitive adverts on your website.
If you run a website for dog breeders as an example, Google could place adverts for pet nutrition onto your website. If a user buys an article by clicking the ad banner on your website, you will receive a comission. The only thing you have got to do is to sign up for the Google service.

The KISS GooSence Module enables you to show various advert formats from your Google account on your website. The only thing you have to configure is to enter your Google adsense code (also known as Publisher ID) into the appropriate text field. If you want, you can also enter a channel, the kind of adverts and some styling information. You even can differentiate between various user groups. As an example you can show adverts to anonymous users, but exclude your registered users from being bothered by ads.
The configuration can be made easily from your administrator backend. The module comes with a German and English language file by default.

With this extension KISS offers an easy to configure module to make your website a valuable advertising media. Start to make money with your website - right now!
You see a Google Adsense demo ad running on the module position at the left side. Usually on this web portal, only anonymous users see adverts, while registered users don't. You see this demo ad because in this module the setting for 'User level' is set to 'All'. If you refresh this page, you will probably see a new ad.


You can download the KISS GooSence module here for free.